"Networking" or "inviting people to take part" are two of the ingredients of my art-work.
And: To use as simple and familiar materials and shapes, as possible.
To create something new, made from "material", everybody use daily - this is one of my motors."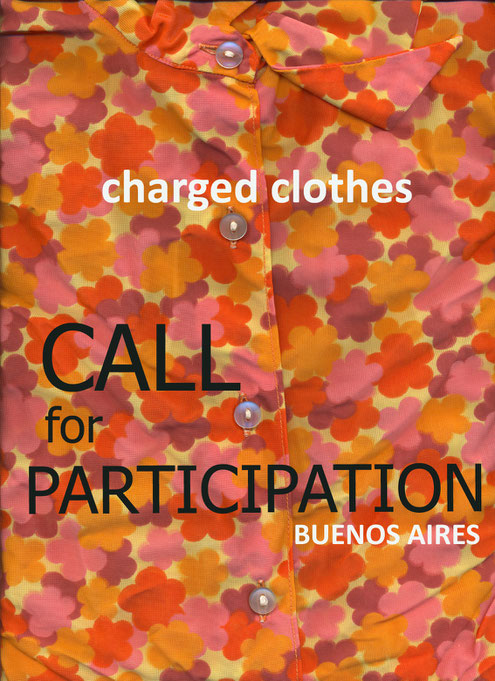 In Buenos Aires the material will be clothes:
CHARGED CLOTHES 
from people living in Buenos Aires
who?
People living in Buenos Aires right now.
"Real" porteños
Tourists (for example for Tango)
Persons, who's parents or grandparents came from abroad
Persons, who came for a job or love to Buenos Aires
Porteños,  who are abroad in the moment, but missing Buenos Aires
what?
Do you have an article of clothing, which you don't use anymore, but you kept it, because it is somehow "charged"?
With memories? Emotion? Stories? Hopes? Wishes? Time?
Or it could be something from a household, which is made from textile. Like "the curtain of your grandmother's kitchen".
Would you be able to donate this piece for a project of art and connection?
Even, if you would know, it will be "destroyed" / cutted - but be involved together with others into charged clothes?
visible
Choose that, which you would locate into a big amount of others, even it is cutted into small pieces.
Which means: a special / typical / familiar pattern would help you to spot your donations out into the bulk of others.
Or a eye-catching material like a piece of fur / brokade / lace fabric ...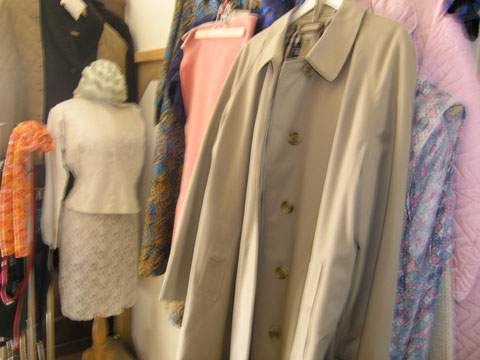 Send It
Please take a piece of paper and write on it:
Your Name
Your Mailing-Adress (You will get 2 booklets/cataloges, where you will find your name as one of the donors, and photos and text about the project! Tourists please give your mailing-adress of your own home, the booklets will not come before Septemter 2017)
Your e-mail-adress for the case, you want to get an invitation for the presentation in Buenos Aires
ONE SENTENCE discriping, why you kept this piece / how it is "charged".
Please give me an  information via e-mail or fb or whatsApp and we'll arrange the handover. My identification: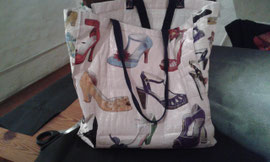 Or send/bring it to:
Eva Hradil
c/o Silvia Alanis Tango Shoes
BULNES 1053 Cp 1176 CABA ARGENTINA
M-F: 14 hs - 19 hs
WHEN?
As soon as possible.
I start working on Monday, 30th of January 2017.
To be able to integrade your material, please take care, it arrives before 2nd of March 2017.
what happen ?
I will use your piece of clothing like material -  cut it, clue it, fix it, mix it with others.
The plan is to create:
one  large-sized sculpture or a space-installation includings parts of all donations
several small pieces bringing together some of them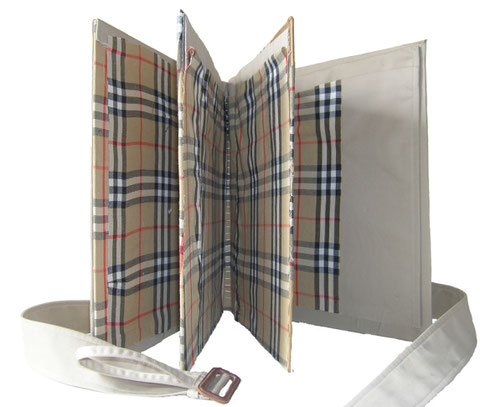 to say thank you
(1) Directly in Buenos Aires:
Everybody who joins the project in donate a piece - of course - is invited to the final show, presenting the developed objects.
Probably: 6th of March 2017
18 - 20:30
Center Cultural de la Cooperación
Av. Corrientes 1543, 2nd floor
(2) After some months:
Back to Vienna/Austria, I will realize a booklet, a small catalogue, 21 x 21 cm, about 32 pages.
Each participant will get 2 copy by post!
All participants will mentioned in this catalogue, by name (or by initials, it you prefer that).

courage and pleasure
For having already the first material, I bring along a dress with I kept for many, many years ...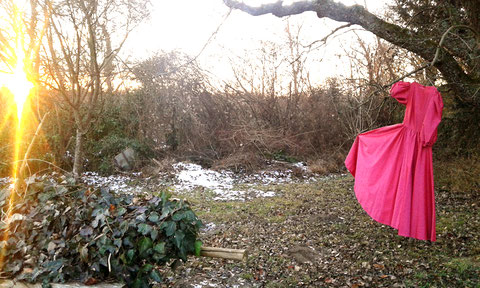 "This dress is charched with
a kind of courage, as with sweet 17 and no education in sewing I spent a lot of money for 10 meter raspberry taffeta
ballroom-dancing-pleasure."
too large / Heavy?
If your participation would be too heavy or large for sending it by post, be courageous yourself and cut it in the middle, or as it makes sense for you.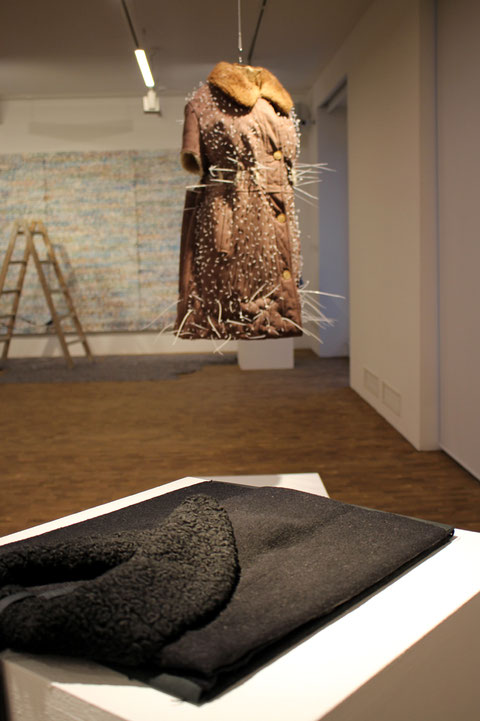 about eva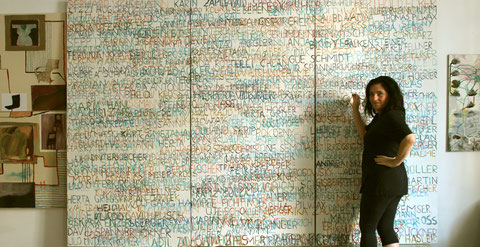 I'm painter and I live in Austria/Vienna. I love to paint large-sized paintings. And I love to create objets d'art. And for both I use simple/familiar/unexceptional ingredients. To create something new made by stuff everybody knows.
This is not my first project for what I need the support of others. To ingegrate people on the one hand and to make myself dependent on the the participation of others on the other hand.
Project and booklet are supportet by
The Arts and Culture Division of the Federal Chancellery of Austria